Great Tips to Properly Care for Your Prescription Glasses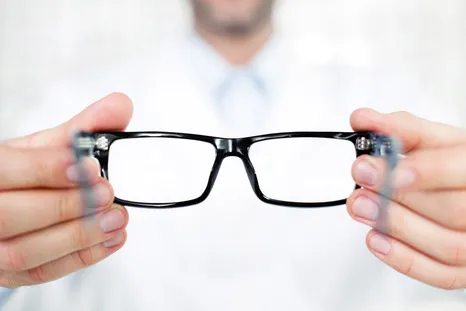 If you wear prescription eyeglasses, you know how important they are to your daily life. Without them, things would be a lot blurrier. That's why it's essential to take proper care of your glasses so that they can take care of you. Advanced Optical in Virginia, MN, provides these great tips on how to keep your prescription lenses in top condition.
Pay Attention to Proper Storage
You take off your glasses and put them on the entryway table, couch, nightstand, or bathroom sink. Next, try storing your glasses in their case. This placement is a great way to keep dust and dirt away from your glasses. Rugged or rigid cases or microfiber pouches keep your glasses intact.
Handle with Care
Your glasses are delicate and should be treated as such. Avoid sitting on them, or worse, stepping on them. Don't just toss them carelessly into your purse or backpack when you're not wearing them. Instead, put them away in their case. Don't grab them by the lenses when you take them out. Instead, hold them by the frame to avoid stretching or misshaping them.
Keep Them Clean
Your glasses are constantly exposed to the elements, dust, dirt, wind, or rain. That's why it's essential to keep them clean so that you can see clearly. Clean your glasses with a gentle lens cleaner and a soft, lint-free cloth. Avoid harsh chemicals or paper towels, as these can damage the lenses. Don't forget to clean the case too!
Visit Your Optometrist Regularly
It's essential to have your eyes examined regularly, even if your vision seems fine. Many eye and vision problems have no obvious signs or symptoms, so you may not know that you have a problem until it causes vision loss or damage. In addition, a comprehensive dilated eye exam can detect more than just refractive error. Early signs of serious eye diseases, such as glaucoma, macular degeneration, and diabetic retinopathy, are diagnosed.
Avoid Putting Your Eyeglasses on Your Head
It's tempting to push your glasses up on your head when you're not using them but resist the urge. Yet, this habit can cause the frames to warp out of shape. If you must put them somewhere, opt for a case or microfiber pouch.
Make an Appointment to See Our Optometrist Today!
Taking proper care of your prescription lenses is essential to maintaining clear vision. Following these simple tips, you can extend your glasses and avoid costly repairs or replacements. Also, don't forget to visit your optometrist for a comprehensive eye exam! Contact Advanced Optical in Virginia, MN, today to schedule an appointment for comprehensive eye care.